March Board Recognition
Red Oak ISD Special Olympics athletes David Wilsford and Elixis Wilsford led the Pledges of Allegiance during the March ROISD School Board meeting.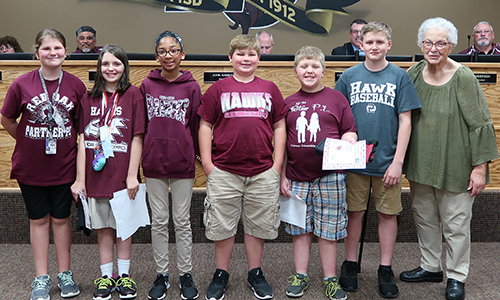 The Red Oak ISD Special Olympics Team was recognized during this month's board meeting. Best hearts and smiles!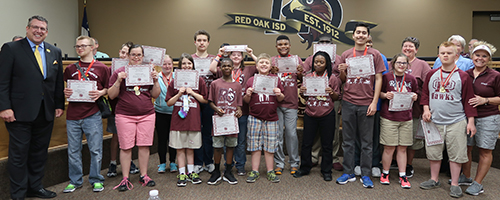 Congratulations to Red Oak High School Senior Sara Bannister! Sara has been named a 2018 National Merit Finalist!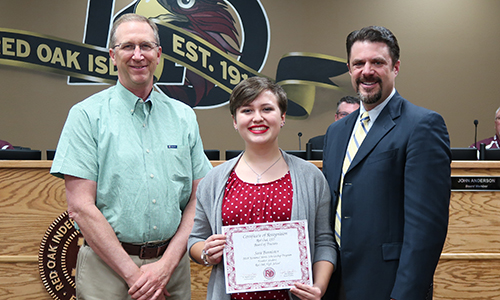 We had a special group of Red Oak ISD Foundation Directors who were honored at the board meeting and they presented the School Board with a check for $80,287.91 for grants funded to ROISD teachers! Thank you Red Oak ISD Education Foundation!