School Board Recognitions for May
NJROTC from Red Oak High School gave the Presentation of the Colors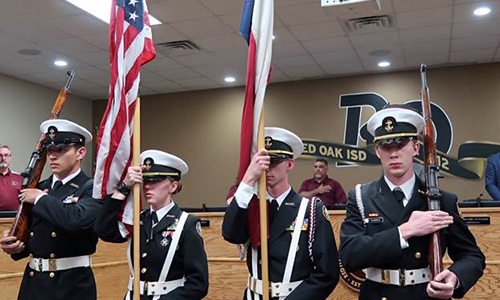 The May School Board Election was canvassed as well as the two board members elected to the Red Oak ISD School Board being sworn in. Melanie Petersen was re-elected to her position and Eric Thompson was newly elected to his.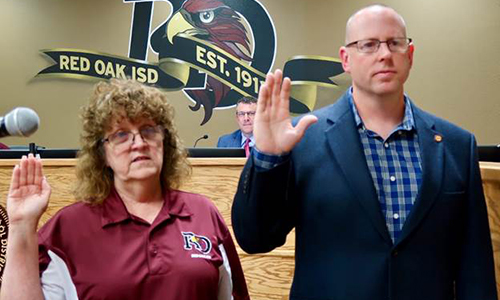 Election of Board Officers for the 2018-19 School Board then occurred.
John Hawkins was selected as President
Henry Lozano as Vice President
Melanie Petersen as Secretary
Congrats to these Officers.
We had several Recognitions of Great Student Achievements from the 2017-18 School Year:
National Thesbians Qualifiers
Aviery Boone-Stage Management
Heather Howton and Madison Simpson- Duet Musical
Abigail Rodriguesz-Guzman-Monologue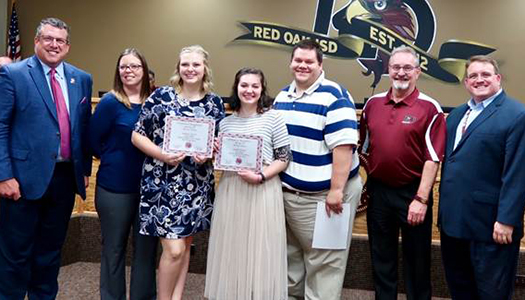 Red Oak High School Art Student
Estavious Smith- VASE (Visual Arts Scholastic Events) State Qualifier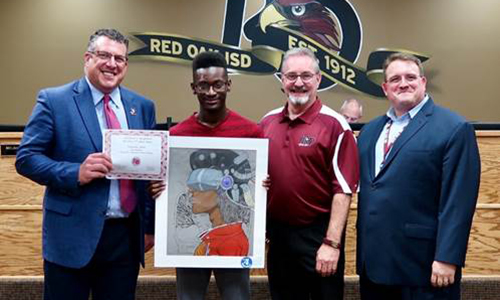 Red Oak High School Track Athlete
Cameron Steward- State Qualifier in Shot Put and Discus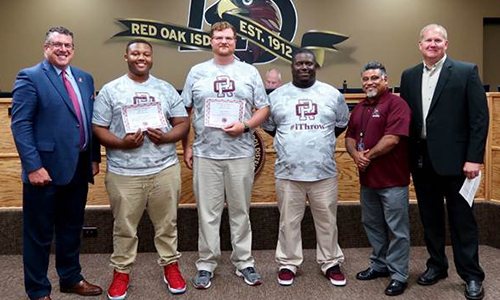 Red Oak High School FFA Breed Champions
Abigail Ruiz- Breed Champion Lamb
Sheri Alphin- Breed Champion Lamb
Callie Mahone- Breed Reserve Champion Lamb
Ryan Pickard- Breed Reserve Champion Lamb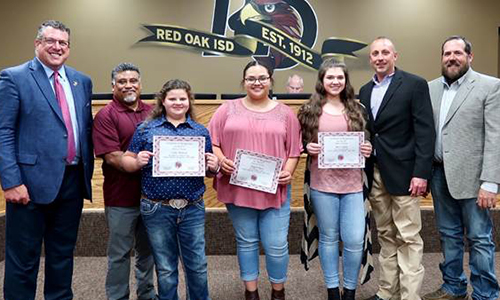 Red Oak High School FFA Ag Mechanics Reserve Champions
2018 Ellis County Youth Expo Ag Mechanic Build-Off
Jarret LaDue, CorbinTingle, Mason Hathc, Wyatt Warner, and Fabian Garcia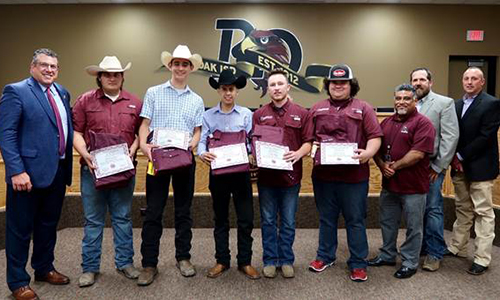 Red Oak High School One Act Play
Outstanding Tech at District, Bi-District, Area and Region- Aviery Boone
Outstanding Technical Crew- Hannah Hallenbeck, Jessica Pisana, Olivia Bass, Miriam Rogowics, Aviery Boone
All Star Cast- Devin Wilcox, Heather Howton, Madison Simpson, Katie Cannon
Honorable Mention All Star Cast- Chad Jackson, Abigail Vinson, Devin Wilcox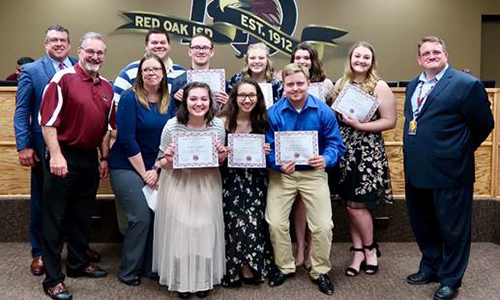 Red Oak High School Shotgun Team
Travis Domke- All State Team in Skeet and Trap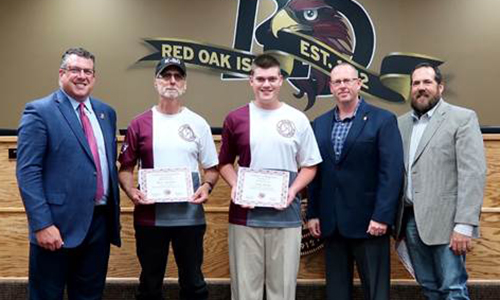 Red Oak High School Tennis Team
Jered Wilson- State Qualifier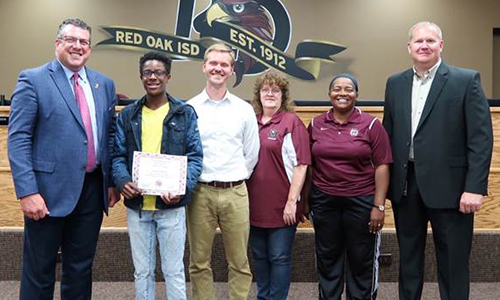 Red Oak High School UIL Debate Team
Luke Tillman and Mykala Elder (CX Debate) State Qualifiers